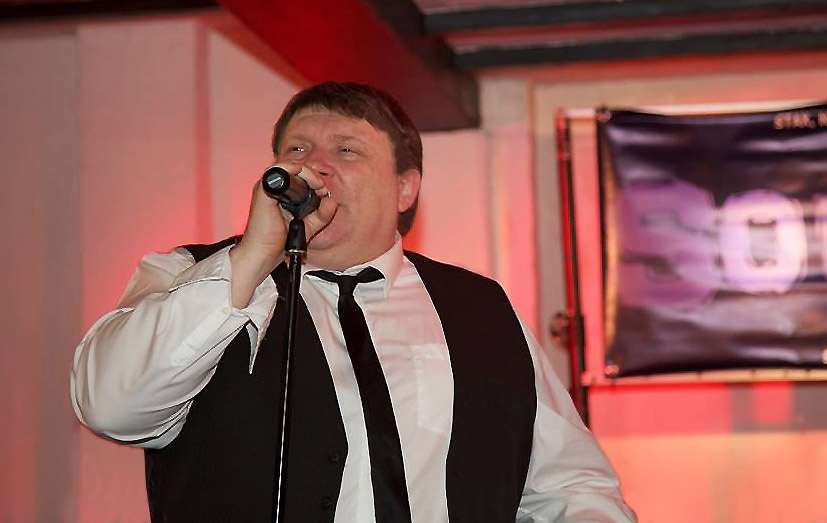 MARTIN R THOMAS (Vocals) has been
singing soul since his early teens.
From 20 he went on to sing Funk, Blues
and Rock working as a studio session
backing singer. He spent most of his 20's
and 30's as a singer/songwriter, roadie
and sound engineer around London
and the south east. He cites some of
his many influences as Otis Redding,
Steve Marriott, Steve Winwood, Sam
Moore & Dave Prater (Sam & Dave),
Roger Daltry, Paul Rogers, Jackie Wilson
and David Bowie. He is now at his happiest
as the front man for SoulFX
marking a full return to his musical roots.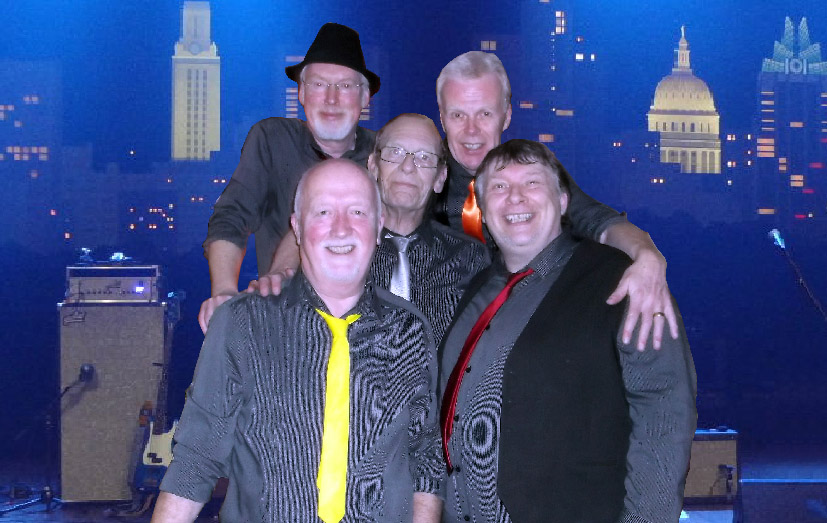 SoulFX have been playing
Lincolnshire for many years as one of
the finest Stax, Northern Soul & Motown
Bands in the County. Aiming to meet your
needs with a friendly and professional
attitude, offering you the peace of
mind to make your party the most talked
about event for months to come.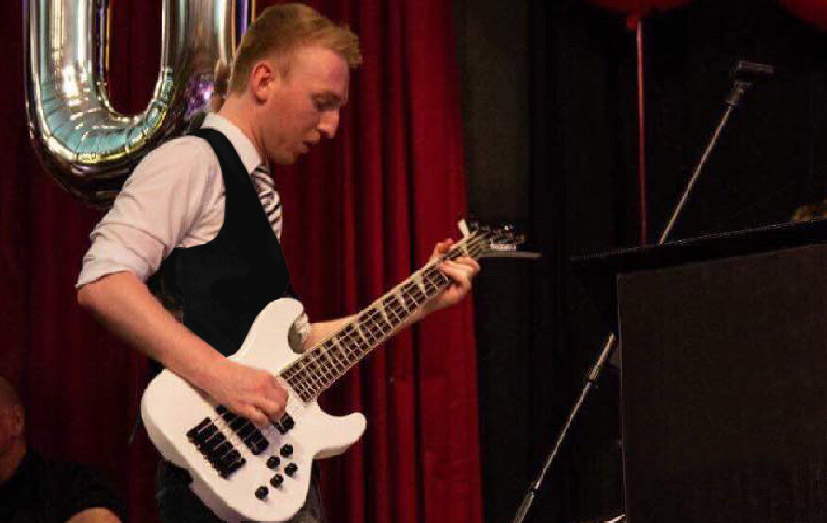 GEORGE SIMONS (Dep Bass) may
look like the new kid on the block but he has been
playing with the guys for over 4 years. When not
at Uni studying History and Music you can find
him on stage somewhere in the North East or the East
Midlands on Bass or Keyboards playing Jazz, Funk
and Soul. George was the first man on the Bass for
SoulFX at the age of 18 and before that he
had made his debut with the guys just before his
16th birthday on the keys. George has found his
niche on the bass and carries on his young shoulders
a musical head years his senior giving the band
a youthful energy whenever he plays.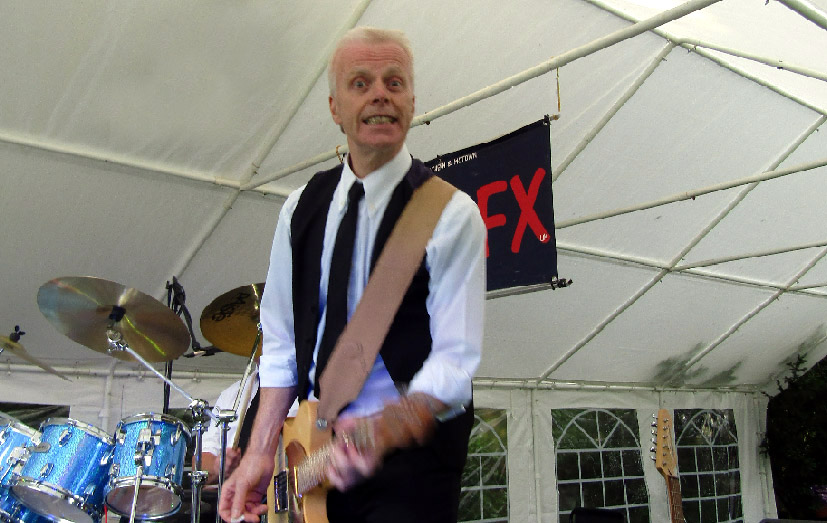 PHIL (MURKY) WATERS (Lead and Rhythm Guitar) musical background includes Rock and blues, so he brings an edginess to the SoulFX sound. The first album he ever bought, when Fred Flintstone was a lad, was a bargain bin vinyl platter with a space rocket on the cover called Atlantic Blockbusters which left a lasting impression with tracks from Wilson Picket, Aretha Franklin, Sam & Dave and Percy Sledge so a really great place to start. His other influences are Free, partly to do with the well documented link between Paul Rogers and classic soul and the passionate guitar of Paul Kossoff. If it moves, it grooves!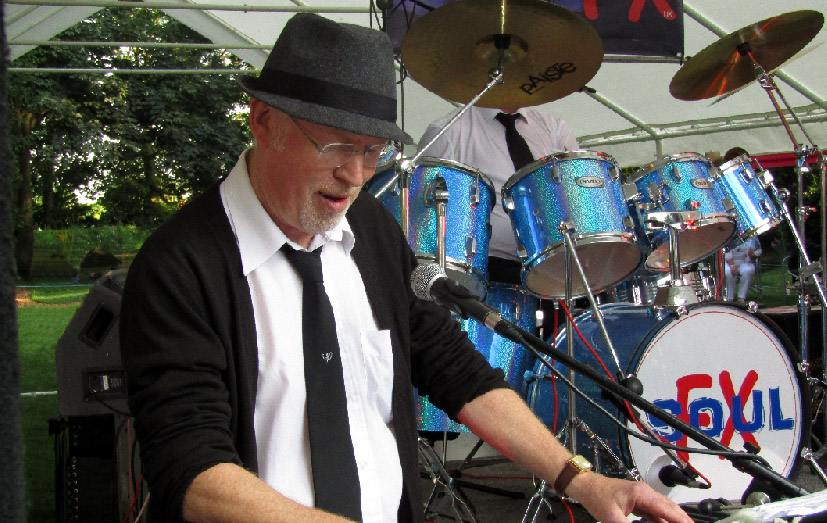 SIMON T SWORDFISH (Keyboard) has been involved with music as long as he can remember. He was plonked in front of a piano and dragged along to choir practice as a small person, and this set him on the road as an adult to get involved playing all genres of music in various bands. Meaning music has always been a regular part of every week. As a result his influences are many and varied ranging from Bach to Beethoven, Blues to Big Bands, Chuck Berry and Booker T Jones, to The Beatles and The Beach Boys, Black Sabbath and Bon Jovi to David Bowie and Blondie, and that's just the B's. Nowadays, being allowed out to play with the band at weekends after a long week at work is the best sort of fun, especially as the reworking of the great songs that comprise the SoulFX set appears to go down so well where-ever we play.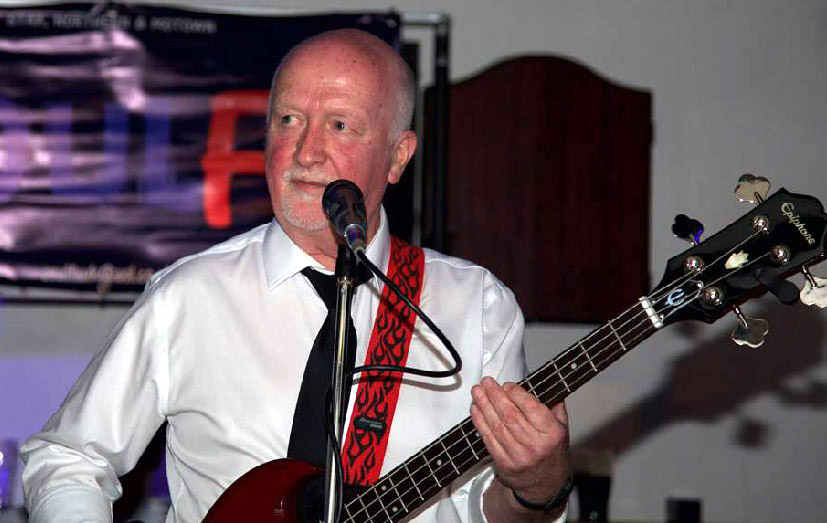 PHIL 'E' STEIN (Bass & Guitar) learnt the guitar at a very early age and has played a variety of styles of music, including Reggae, Blues, Rock, Folk, Celtic, Pop and Musical Theatre, so SoulFX completes the set! He is an accomplished musician on Guitar, Bass and Keyboard and says amongst many influences David Gilmour, Steve "The Colonel" Cropper and Eric Clapton are at the front. As well as being the bands bass guitarist he is the second vocalist within the band and the lungs to the bands harmonies.
NIGEL J WILSON (Drums) started playing from around 5 year's old using biscuit tins and wooden knitting needles. He got his first kit at 14 and spent 3 months convincing a school band that their drummer was crap and what they really needed was him. Unfortunately he was still at the biscuit tin stage, resulting in the landlord coming over after the 3rd song and saying "here's two quid and don't come back". Needless to say he then did some serious listening and watching of drummers that could play and by the time he was 16 years old he was gigging an average of 3 times a week at pubs and clubs throughout Yorkshire. Nigel is completely self taught as lessons weren't available in the area then. He has had a career playing many different styles, including Rock, Folk, Country, and latterly the Blues throughout England and Wales including playing in Europe. He is now looking forward to playing with SoulFX in his old age. His influences are many and varied from Richard Thompson to Pink Floyd, Ralph Mctell to Rush and anything in between.